THE ART OF CONSCIOUS TOUCH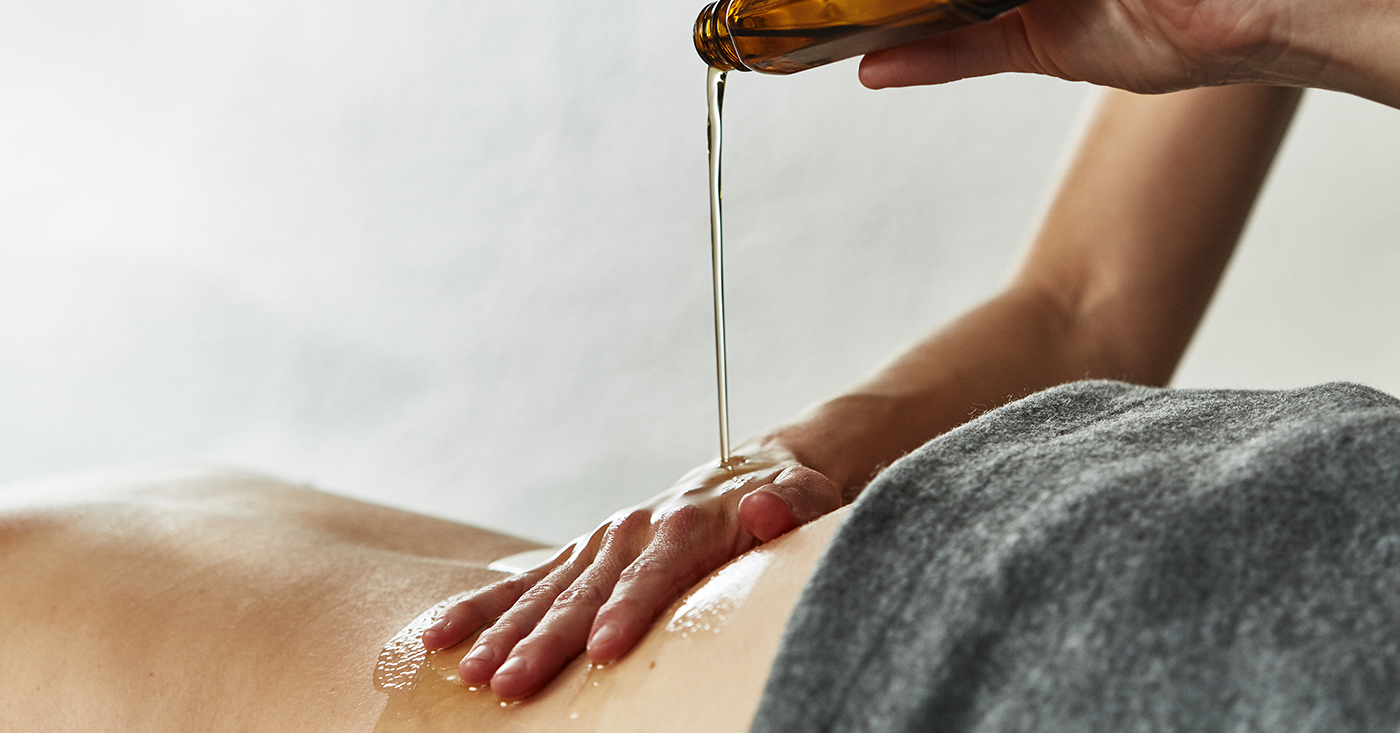 Ayurveda Massage is an ancient art of conscious touch on many levels. It invites to perceive and feel yourself deeply with every stroke.
The body carries a profound wisdom and healing power. If we open ourselves to this intelligence, we are able to experience its potential – its secrets, magic and deep knowledge.
The ancients were closely connected with the harmony of the earth. They knew about the power of 'stroking around' (Abhyanga). Leaves and tree barks are constantly massaged by the wind. Stones are rubbed by rivers. Animals are streaked by the ether, the wind and the forest. And so brought into harmony by Abhyanga, 'stroking around'.
The Ayurveda Massage supports you not only on a physical level – relieves tensions, congestions and much more – but also accompanies you on deeper levels (mental, emotional, psychic level) when allowing and opening the space to meeting yourself. In silence & conscious touch.
The plant oils I use are all organic products of high quality. The base oils being used are sesame, sunflower or coconut oil. If you wish essential essences, such as rose, lavender, orange, lemon, sandalwood etc., or ayurvedic herbal mixtures they can be added.
Ayurvedic Massages do not replace a doctor. Everyone is responsible for their own mental and physical health. I recommend that you consult your doctor if you have any illnesses or diagnoses, whether a massage can be supportive – this is your own responsibility.
* to Maya Tiwari
When awareness touches something beautiful, it reveals its beauty,
When it touches something painful, it transforms and heals it.
-Thich Naht Hahn
without
https://natuerliches-sein.de/wp/wp-content/themes/maple/
https://natuerliches-sein.de/en/
#d8d8d8
style1
paged
No more posts to load.
Load More Posts
Loading posts...
d8d8d8
/var/www/vhosts/wburcpho.host213.checkdomain.de/htdocs/wp/
none

/%postname%/
Sort Gallery
on
no
off
off
off
off