AYURVEDIC FOREHEAD TREATMENT WITH QUARTZ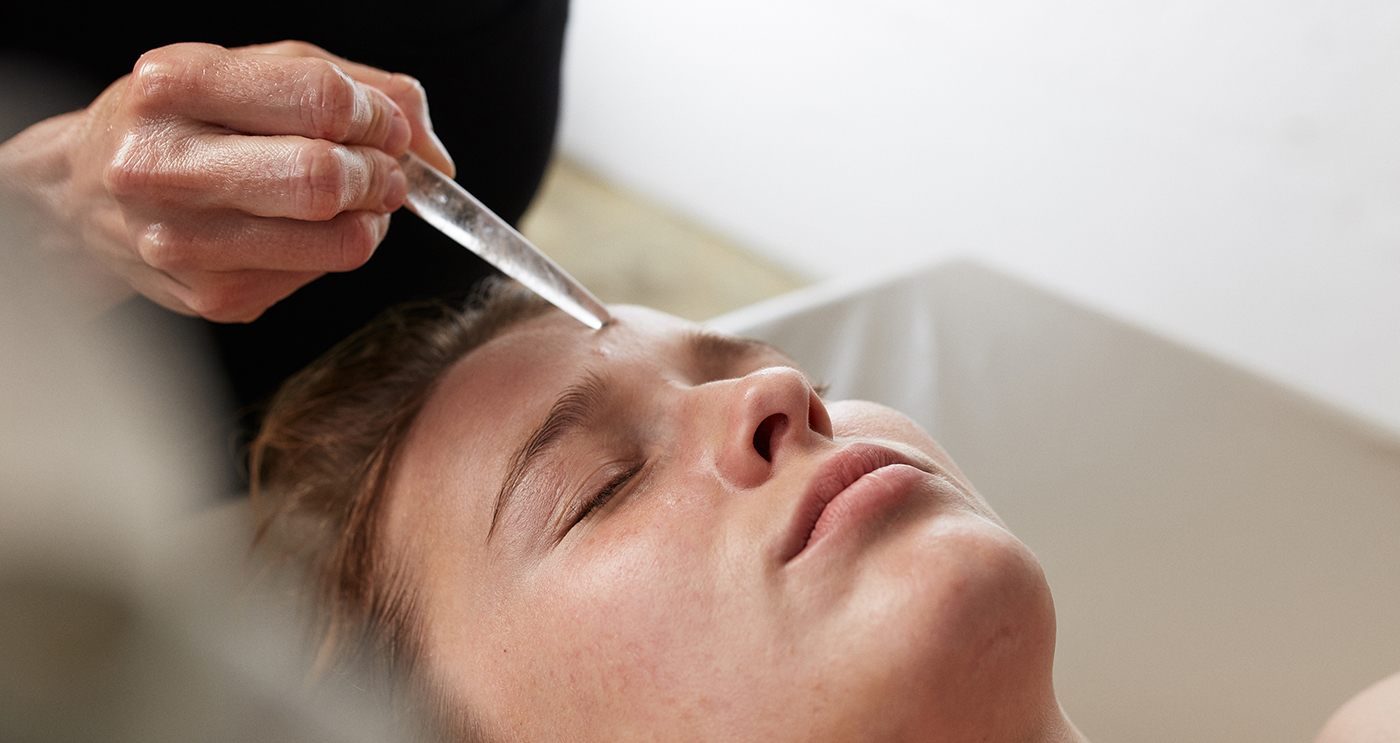 The Crystal-Shirodhara is a quiet and impactful treatment in Ayurveda.
A quartz-mineral is moved in fine, even paths over your forehead. This gentle, repetitive movement and the vibration of the crystal will bring your whole being to rest. An invitation to relax and let go.
This trance treatment helps to release tensions in the area of the forehead – this is where the mind's thoughts are moving – it is often interwoven with pressure and contraction. The crystal invites this area to soften, to ease and to let your attention sink deeply into your body. Deeper, deeper and deeper.
A small Crystal-Shirodhara is recommended to finish an Abhyanga or Mukabhyanga.
60 min • 85 euro (incl. Part-Abhyanga)
90 min • 110 euro (incl. Abhyanga)
without
https://natuerliches-sein.de/wp/wp-content/themes/maple/
https://natuerliches-sein.de/en/
#d8d8d8
style1
paged
No more posts to load.
Load More Posts
Loading posts...
d8d8d8
/var/www/vhosts/wburcpho.host213.checkdomain.de/htdocs/wp/
none

/%postname%/
Sort Gallery
on
no
off
off
off
off