AYURVEDIC FOOT AND LEG MASSAGE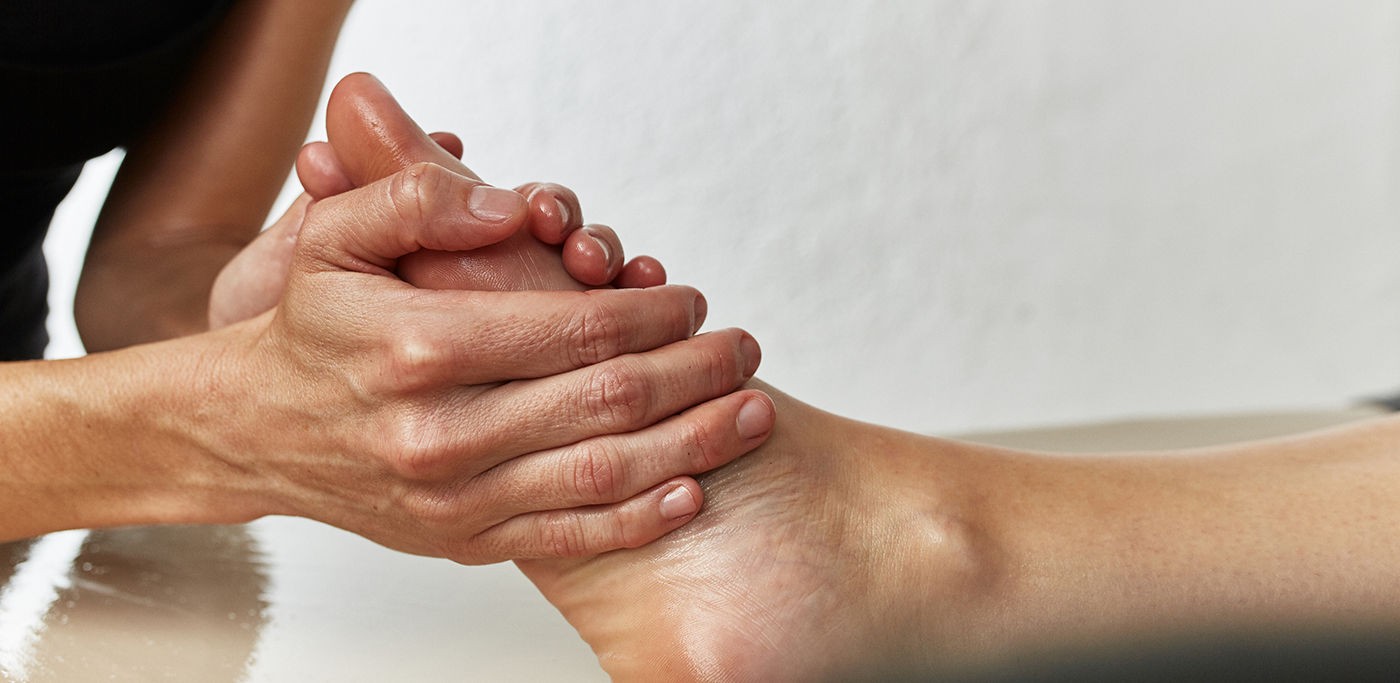 The Ayurvedic Foot and Leg Massage invites you to come into contact with your roots, your deep connection with the earth, that carries you. Experience this stable ground that allows you to surrender, to receive, to open yourself.
Sensitive, powerful strokes along the natural contours of the fasciae, leg muscles and foot reflex zones carry you into a deep calm and relaxation. Deep massage grips activate the flow of energy and set impulses for letting go.
Through the feet reflex zones we address the whole body, harmonize the organ functions, strengthen the structures of the body and support the energetic permeability with the earth.
Processes of detoxification can be stimulated. Accumulations in tissue and energy pathways can be dissolved. The self-regulation of the whole body can be strengthened. Exhaustion, restless sleep and inner restlessness can be transformed. The deep connection and rootedness with the earth is strengthened. Inner stability and a centered alignment are allowed to sweep in. The spirit may come to rest.
The Ayurvedic Foot Massage can be supplemented with a sea-salt-oil-peeling, a lavation and warm compresses.
60 min • 75 euro
90 min • 100 euro
with sea-salt-oil-peeling & lavation • plus 10 euro
with warm compress • plus 10 euro
without
https://natuerliches-sein.de/wp/wp-content/themes/maple/
https://natuerliches-sein.de/en/
#d8d8d8
style1
paged
No more posts to load.
Load More Posts
Loading posts...
d8d8d8
/var/www/vhosts/wburcpho.host213.checkdomain.de/htdocs/wp/
none

/%postname%/
Sort Gallery
on
no
off
off
off
off