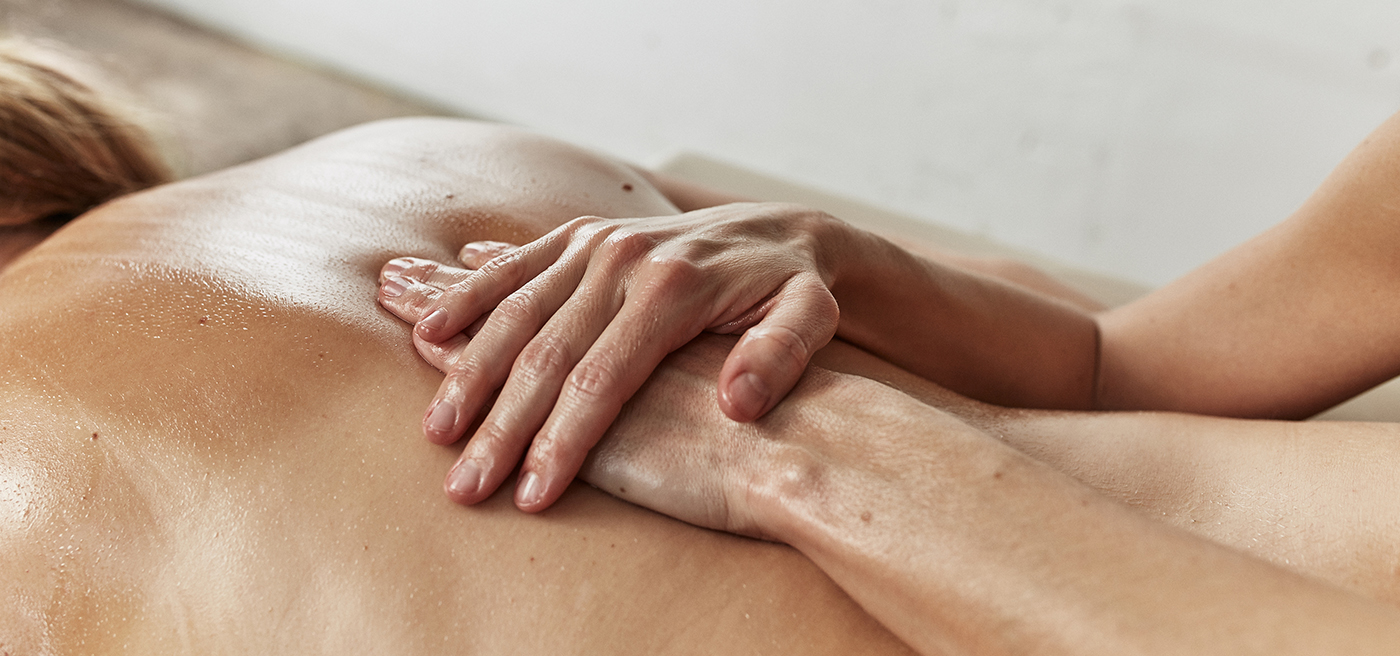 Allow this Ayurvedic Back Massage to strengthen your back and touch you deeply.
A variety of gentle, relaxing strokes paired with gently loosening deep grips impacting the deep layers of the back muscles. From the hips to the neck, tensions and bonded tissue can be released – the energy can flow freely again. The lymph flow, blood circulation and metabolism can thus be stimulated.
The stimulation therapy with a special wooden stick provides selective impulses to the spinal nerves and stimulates the nerve tracts along the spine, pelvis, hip and shoulder blade.
In this way the muscle tensions along the back and pelvic muscles can be released and accumulated, firmly held material can be loosened and flow again.
Cupping the back trays stimulates the blood circulation and sets stimuli that can dissolve tensions and blockages.
The supplementary Pinda Sveda (oil-herb stamp) with comfrey has an anti-inflammatory effect and strengthens intervertebral discs. It is a relief for joints, ligaments, vertebrae and muscles wrapping you in warm oil as a final heat treatment – an invitation to breathe deeply and let go.
60 min • 75 euro
90 min • 100 euro
with Pinda Sveda (warm oil-stemps) • plus 10 euro
without
https://natuerliches-sein.de/wp/wp-content/themes/maple/
https://natuerliches-sein.de/en/
#d8d8d8
style1
paged
No more posts to load.
Load More Posts
Loading posts...
d8d8d8
/var/www/vhosts/wburcpho.host213.checkdomain.de/htdocs/wp/
none

/%postname%/
Sort Gallery
on
no
off
off
off
off